Energy News Beat Publishers Note (ENB): Bloomberg Green has an outstanding Saturday posting and is worth signing up! We have covered this from our team on our podcasts. "
If you're a Green subscriber and want to start getting our weekly Next China newsletter, sign up here. If you're a Next China subscriber and want to start getting our daily Green newsletter, sign up here.
By Bloomberg News
Qian Guoqiang thought his luck must finally be changing. China's surprise declaration last year that it would zero out planet-warming carbon dioxide came on the 22nd day of the ninth month. Qian's office is in No. 922, located on the ninth floor of a skyscraper in Beijing's Dongcheng district. At long last, he thought, this must mean China would start trading carbon.
For more than 10 years Qian has waited and waited. He quit a government job in 2010 to co-found SinoCarbon, which he envisioned growing into an army of traders and consultants servicing what would inevitably become the world's biggest carbon market. Back then China had just set targets for reducing its emissions intensity, a measure of pollution as a share of gross domestic product. Qian was convinced one of the next steps would be the creation a national cap-and-trade system to curb pollution.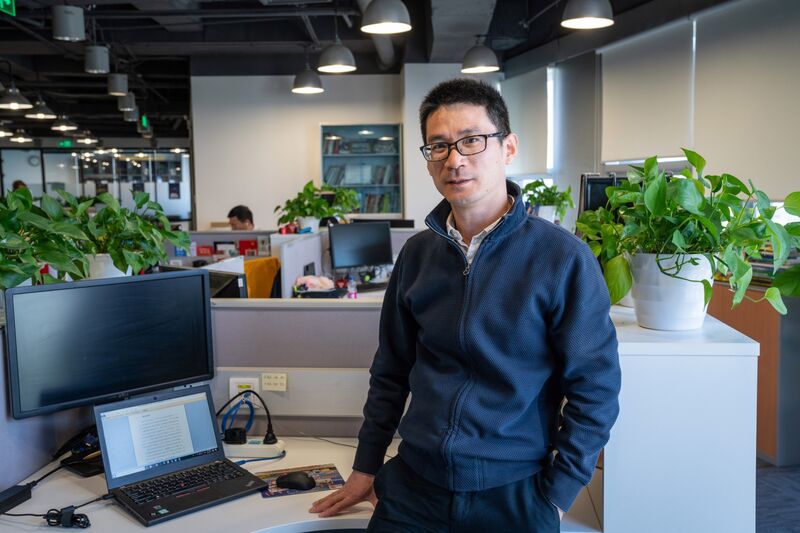 And that's still the plan—it's just taken far longer than expected. China launched its much-delayed national Emissions Trading System in February, and the first trades are expected to take place mid-year. Citigroup Inc. estimates $800 million worth of credits will be paid for this year, rising to $25 billion by the end of the decade. That would make it about a third the size of Europe's market, currently the biggest in the world.
At the Earth Day climate summit hosted by the White House this week, Xi said China will start cutting its consumption of coal from 2026. One possible way of driving that shift would be to make power plants pay a steeper price for emitting greenhouse gases.
While Qian's 240 employees are ready to rejoice at these developments, he's not totally buying into the hype. He's watched over the years as officials tried and failed with the carbon market, stymied by coal-industry lobbying, a lack of experience and the sheer magnitude of the task. "There's a long way ahead for the scheme to help cut emissions," Qian said. "We should be cautious to not expect too much too soon."
Qian and his team have witnessed all the turmoil first hand. SinoCarbon participated in early government research on the carbon market and worked with ministries to develop rules, studying how other countries allocate carbon allowances, audit emissions data, and set up trading mechanisms. It's advised almost 200 local government agencies and thousands of companies on how to improve their emissions disclosures and reduce their environmental impact.
The world's biggest polluter was the biggest question mark leading up to the White House's climate summit. John Kerry visited Shanghai to try and secure new commitments but came away with vague promises. Xi met with the leaders of Germany and France instead, and agreed to ratify the Kigali amendment to cut hydrofluorocarbons.
Some good news:
And bad news: