ENB Publishers Note: This is great, however, we are finding data that is showing China's coal and other fossil fuels are expanding and even getting ready to import more natural gas. Mass Migrations of people without data equals self-serving management from the CCP. Marketing comes in many forms, and in this case, it comes as climate migration. 
t's the Dragon Boat Festival in early summer and Xiang Yang and his wife are sitting outside their house in Ma'an village, playing with their grandson. In front of them is a steep, bare slope, all that remains of most of the village's rice fields, which collapsed into the valley 20 years ago. Landslides happen frequently in the region — one last year killed six people — but Xiang has declined a government offer to relocate to the city.
Xiang's reluctance to move from one of the hundreds of counties in China that the government says are imperiled by natural disasters, extreme weather or climate change shows the challenge Beijing faces in carrying out the world's largest state relocation program. Officially called "ecological migration," it's designed to depopulate areas for reasons ranging from the cost of providing infrastructure to remote places, to soil degradation from over-farming, or even making way for a new dam (the 1.3 million people evacuated for the Three Gorges Dam's reservoir were also 'ecological migrants.') But increasingly, it's residents of towns and villages in the north and west who are feeling the brunt of drought, global warming and desertification, that are being asked to move.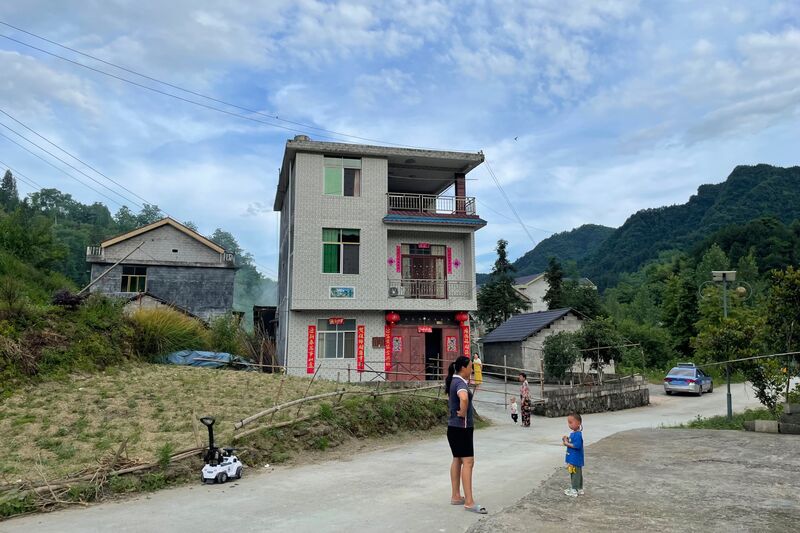 Few governments outside China have the capability to enforce such mass migrations, putting the world's most populous nation in the vanguard of a global shift as temperatures rise, populations increase and water and food resources become scarcer. The mixed results from China's experience are a lesson to other countries about the pitfalls in creating new towns for those who are displaced.
"Resettlement doesn't always have great outcomes for people in terms of their economic fortunes, which have been very tied to their land," said Sam Geall, acting chief executive officer of China Dialogue and associate fellow at Chatham House who focuses on climate policy. "They often end up in the informal economy after a breakdown of traditional community structures."
Xiang's village is in Guizhou, the province with China's biggest ecological migration program, which set a target to move 2 million people between 2012 and 2020. It's one of the nation's poorest areas, where tens of millions lived in mountainous areas with little arable land. Most of the terrain is Karst, a thin layer of soil covering limestone bedrock that is hollowed out by subterranean streams, creating sinkholes and caves. The geology, deforestation and climate change combined to turn as much as 3 million hectares (7.4 million acres) of the province into a rocky desert. Last year, Guizhou suffered its worst floods in 60 years and 54 people died or went missing due to natural hazards.
"I couldn't find any flat land where the soil is thick and fertile," said 43-year-old Yu Fei, who used to live in a village in Changshun county. "I had to use my fingers to feel around in the soil to see where it was rocky or where corn might survive."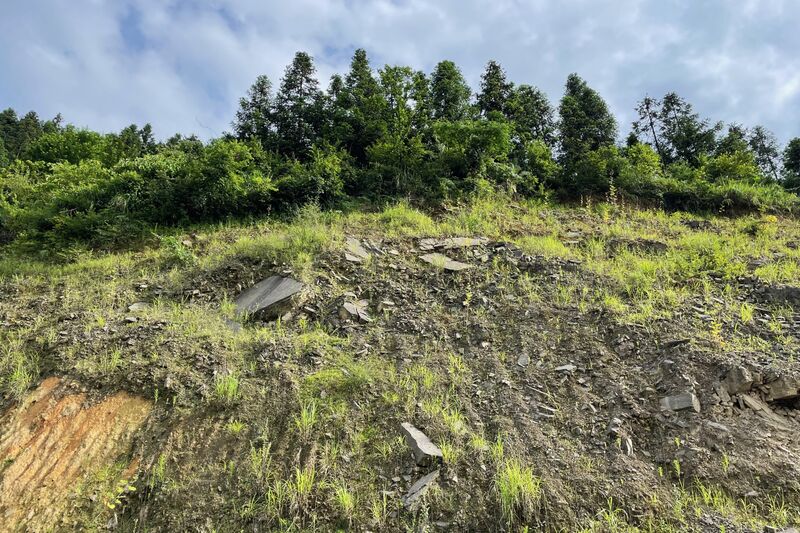 Yu accepted the government's relocation offer four years ago. Her family got two free apartments in Kangshun Relocation Compound, each 70 square meters in size. She owns a restaurant near the new settlement and she's happy the family moved, though sometimes she misses the old traditions of her village, like the songs and celebrations of the Spring Festival.
Many who embraced relocation already had experience working in cities far from home as part of the nation's migrant workforce, and they're happy to have the conveniences of the new relocation centers.
"It's better to move," said Li, 35, a former migrant worker, who relocated to the Zhengguang Migrant Settlement Complex in northeast Guizhou, where he runs a small package-delivery business. He remembers as a child watching someone die from an injury after an accident in his old hometown because there was no hospital nearby.
"Now we have a hospital barely 10 minutes away and my son goes to a school in our residential compound that provides breakfast and lunch" said Li, who like many people in China, would only give his family name. "When I was a kid, I had to walk for an hour to get to school."
At a table near the entrance to the new town, recruitment officer Chen Fenping sits waiting to sign up new residents for training.